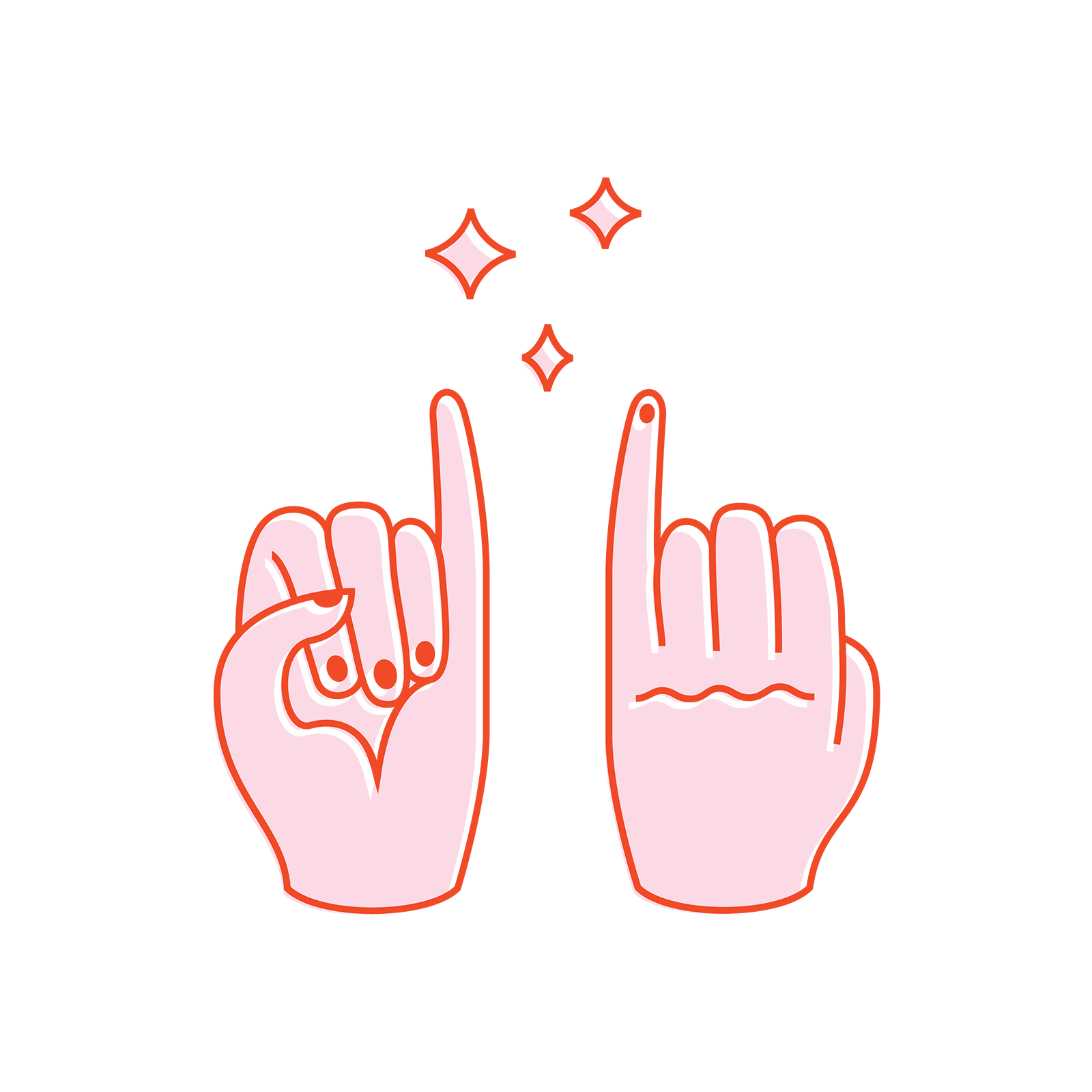 I believe that the most serious way to prove you'll keep your word is a pinky promise. Ever since I was a kid, pinky promises were my go-to method of proving my dedication. Some people "grew out of that phase," but I never lost faith in the value of two pinkies interlocking. Here are a few of the promises I have made to myself as a designer and creative:
To never stop learning.
Stay eager to learn every day, whether it is related to design or not. Approach situations with an open mind, searching for ways to grow.
To treat the planet well.
Try to create sustainable and environmentally-friendly work when possible, and to extend these practices into every area of my life.
To be genuine.
Create genuine connections and never fake connection for personal gain.
To do the research.
Give my work meaning and not just "get it done."
To leave competition behind.
To keep my competitive nature outside of my work. I am here to grow, learn, and to help others.
To cater to the user.
Be informed on who that is and understand how I can best serve them; to design for accessibility.
To be uncomfortable. 
Push the boundaries of what I am comfortable with and with what is trending at the moment.
To give back.
Whether it's by working for a non-profit or by volunteering in my free time.

To be organized.
Structure can be about grids and information, but it is also making lists and naming my files consistently.

To wear myself out.
Do anything and everything to the best of my ability, always putting in time and effort.

To improve the lives of others.
Make things better and easier for my clients and anyone affected by my work.

To look up from my screen. 
Give my computer a break and pull out my sketchbook, experiencing the things around me.

To respect others.
From the people I work with, to my clients, to the barista who made my americano.

To communicate.
Beyond what is expected, to make my intentions and process as clear as possible.

To teach what I know.
Remember that keeping knowledge to myself does not improve lives, but sharing it will.