What's the 411?
The Grand Budapest Hotel is one of Wes Anderson's most popular films. It is set in 1930's Europe and follows the adventures of Gustave H, a legendary concierge at the famous hotel. Wes Anderson's films are not only intriguing and witty, but are visual masterpieces. His films always have a particular color scheme and magnificent props as well as sets.
What did I do?
Being the Wes Anderson fan that I am, I challenged myself to create an icon series that narrates the story of The Grand Budapest Hotel. Iconography is vital to humanity because of its ability to transcend language barriers. I designed this icon system to practice the art of visual communication that is necessary in my field. After watching and pausing the film (six times through), I pinned down the key moments that make up its plot, then simplified them down into these icons. When viewed in order, they visually narrate the entire plot of The Grand Budapest Hotel.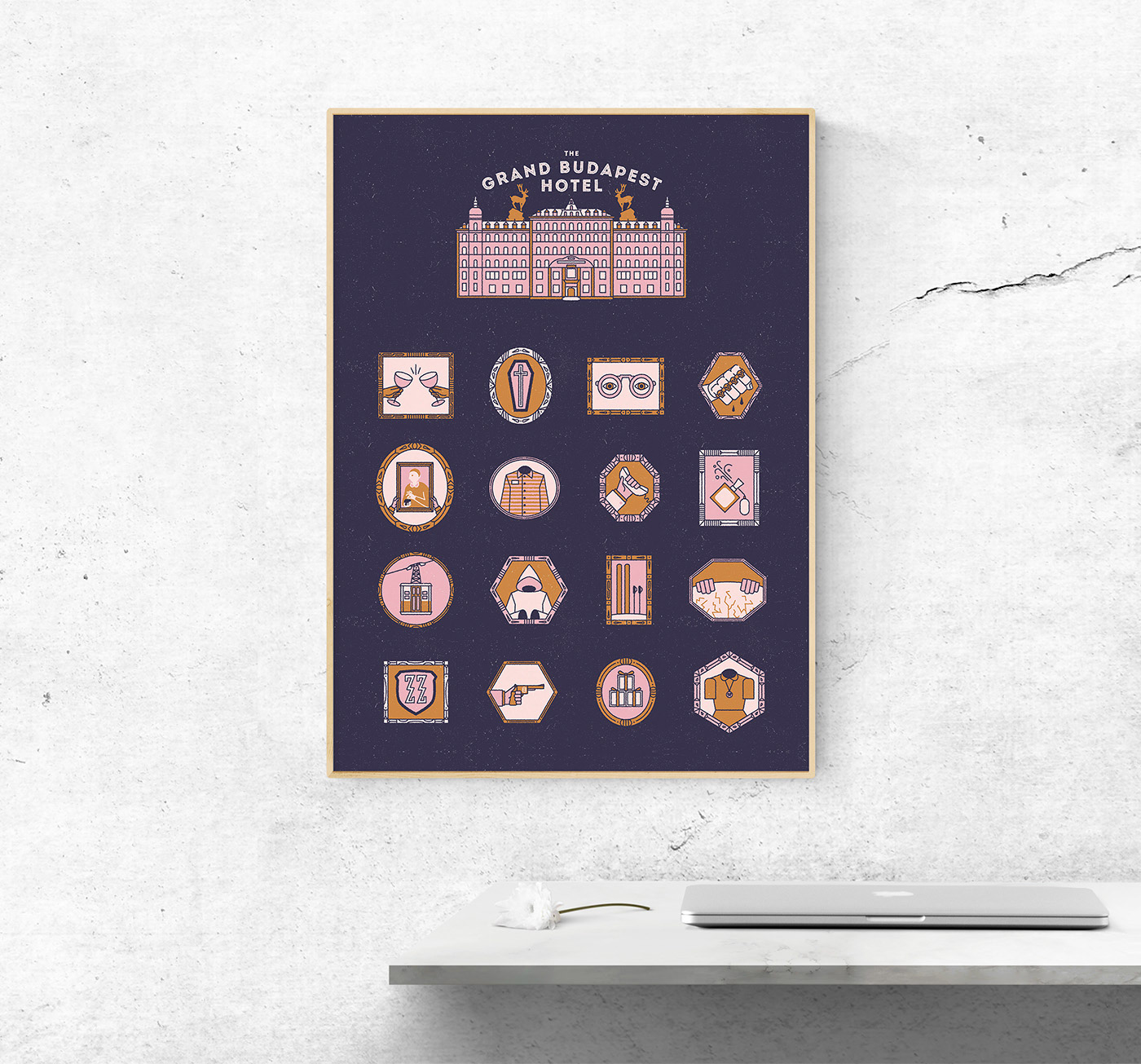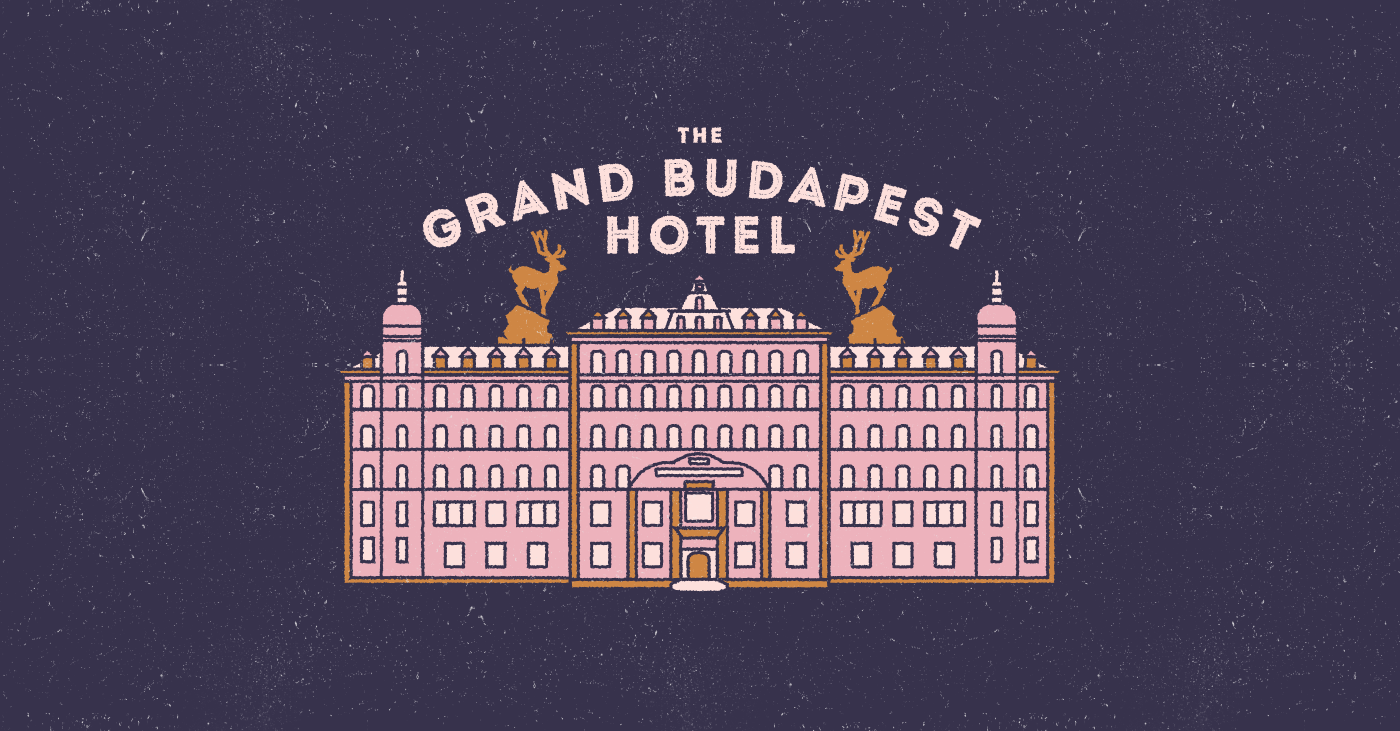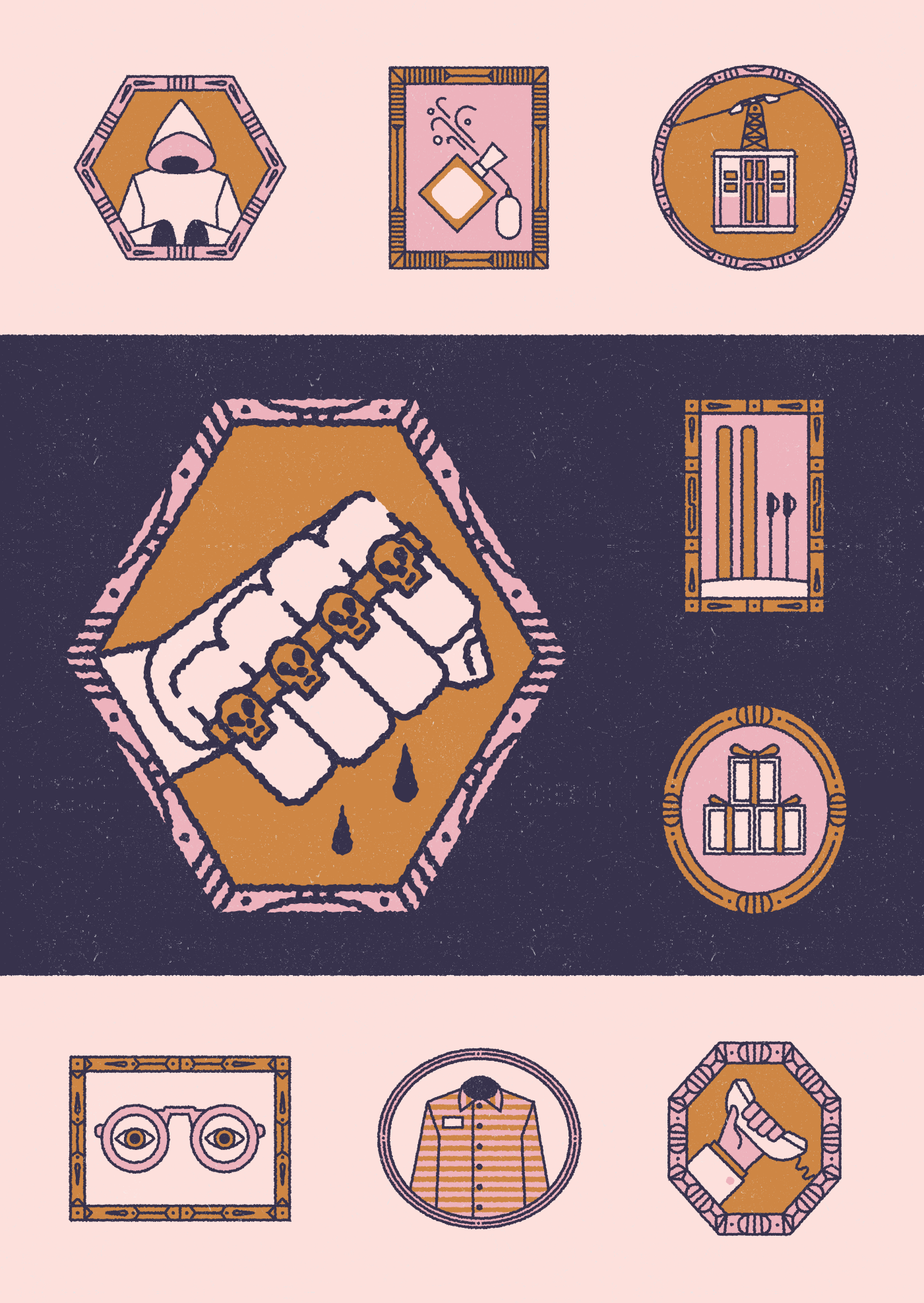 A glimpse into my design process:
I always begin with research to understand the topic fully and define key moments and visual cues. Then I brainstorm and sketch every idea, both good and bad. I then eliminate the bad ideas and spend time finessing the good ones. I usually try out different styles until I find one that is fitting for the scope of the project. Finally, if needed, I will re-define the colors and finish the piece.